Home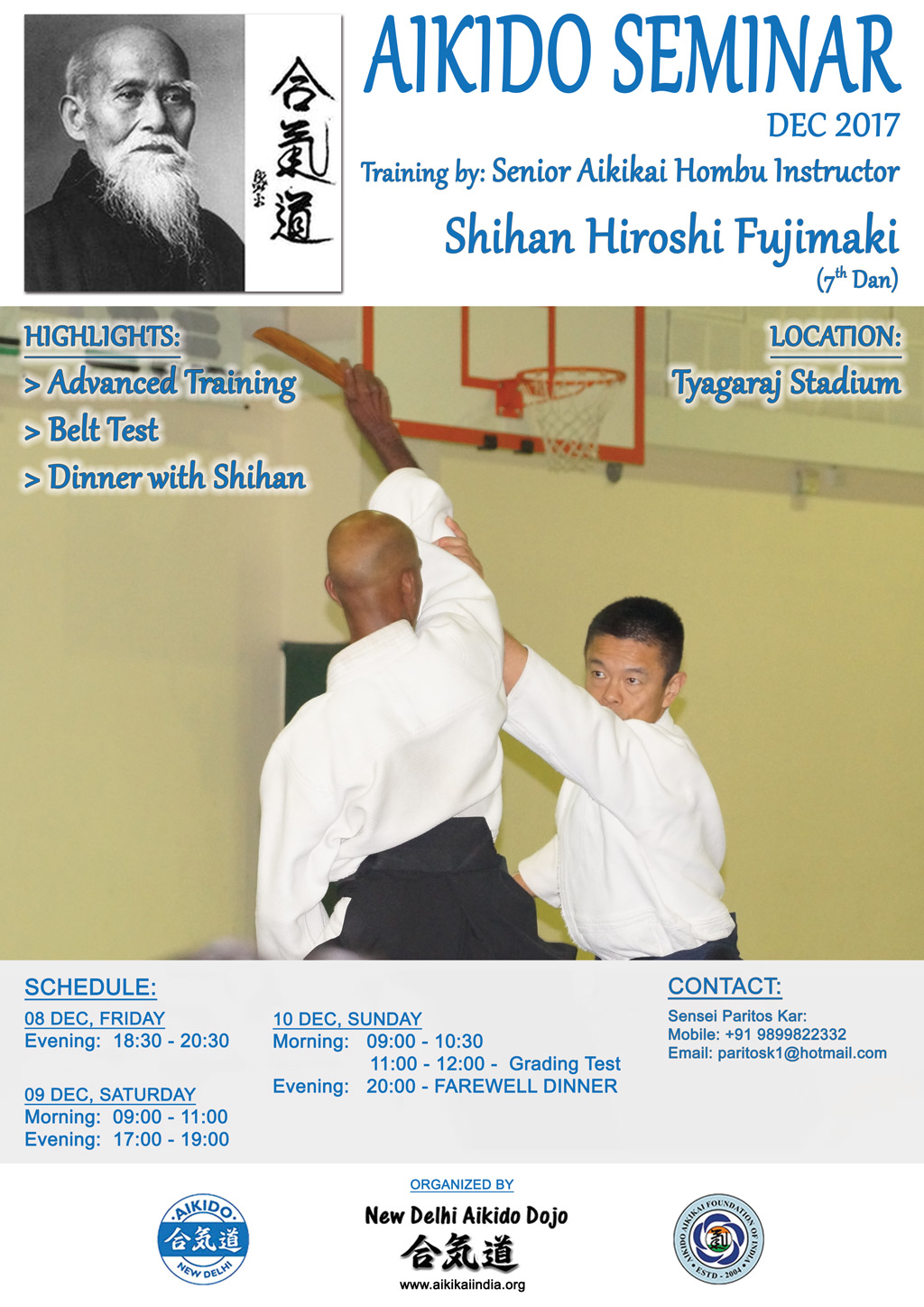 Dear Aikido lovers,
This is to inform you that an Aikido seminar will be held in New Delhi Aikido Dojo from December 8 - 10,2017,conducted by Aikikai Hombu Instructor Shihan Hiroshi Fujimaki Sensei,a 7th Dan Black Belt of Aikikai Style.
The seminar will be held at Thyagraj Sports Complex,near INA metro station.The detail schedule will be announced later.
Kindly try to attend the seminar and enjoy the high quality Aikido training.
Practice schedule:
8 Dec Friday:
18:30 - 20:30,
9 Dec Saturday
09:00 11:00,
17:00 - 19:00,
10 Dec Sunday
09:00 - 10::30, Grading test:
11:00 - 12:00
Location: Thyagraj stadium
Farewell Dinner on 10th at India International centre, 7 pm
Contact: Sensei Partitos Kar - 9899822332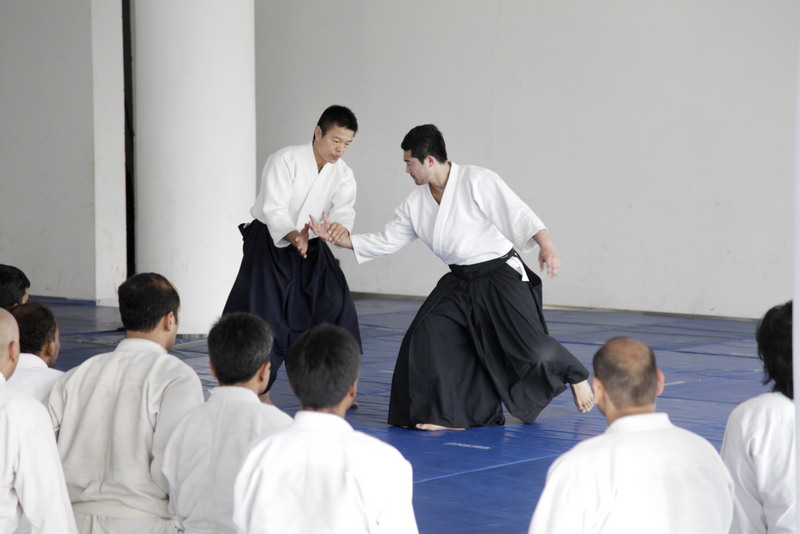 Thanking you
Paritos Kar