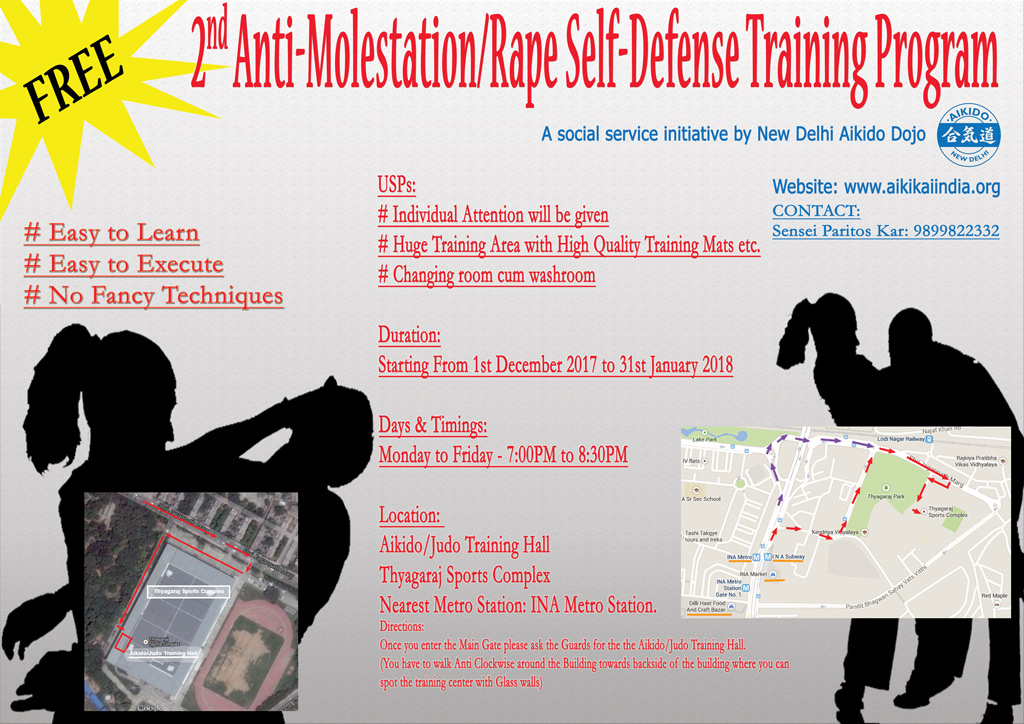 We all know that Delhi has become the Rape Capital of the Country, in order to counter this ever growing threat, New Delhi Aikido Dojo is happy to launch its Latest "Anti-Molestation/Rape Self-Defense Training Program" exclusively for Women. This program is designed specially by Sensei Paritos Kar and has been made FREE
as a part of New Delhi Aikido Dojo's Social Service initiative.
Some Advantages :
# Easy to Learn
# Easy to Execute
# No Fancy Techniques
USPs:
# Individual Attention will be given
# Huge Training Area with High Quality Training Mats etc.
# Changing room cum washroom
Duration:
Starting From 1st December 2017 to 31st January 2018
Days & Timings:
Monday to Friday - 7:00PM to 8:30PM
Recommended Dress Code:
# Reasonably Loose Fitting Track Suit or T-Shirt & Pyjama or Suit
# Since training is on mats no footwear is needed
Cost:
100% Free
CONTACT:
Sensei Paritos Kar: 9899822332
Location:
Aikido/Judo Training Hall
Thyagaraj Sports Complex
Nearest Metro Station: INA Metro Station.
Directions:
Once you enter the Main Gate please ask the Guards for the the Aikido/Judo Training Hall.
(You have to walk Anti Clockwise around the Building towards backside of the building where you can spot the training center with Glass walls)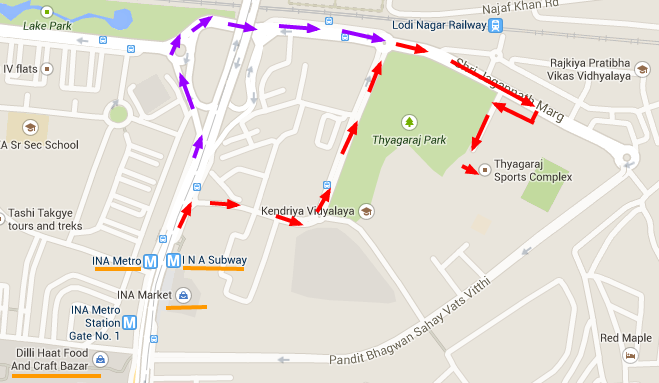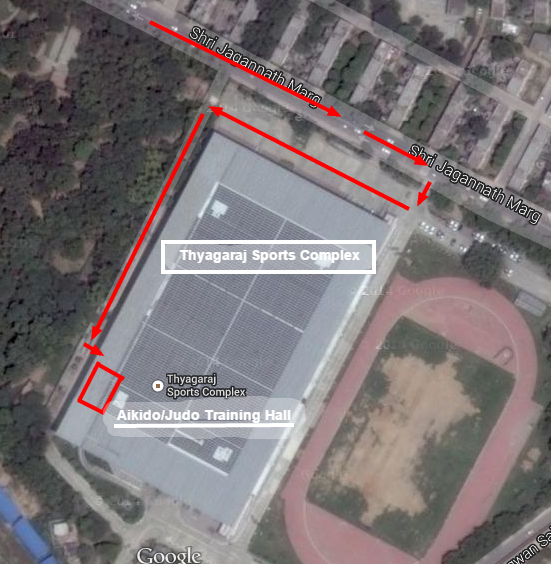 For More Information: Please visit our FB Event page at https://www.facebook.com/events/126899688002627/
NOTE: Please Select "Going" option on this FB Event page to confirm participation. If you are not sure please select "May Be" option.
Hits: 68
OFFICIAL ANNOUNCEMENT!!!
We are happy and excited to inform you that Aikikai India has received Certificate of Recognition from Aikikai Foundation and Aikido World Head Quarters in japan.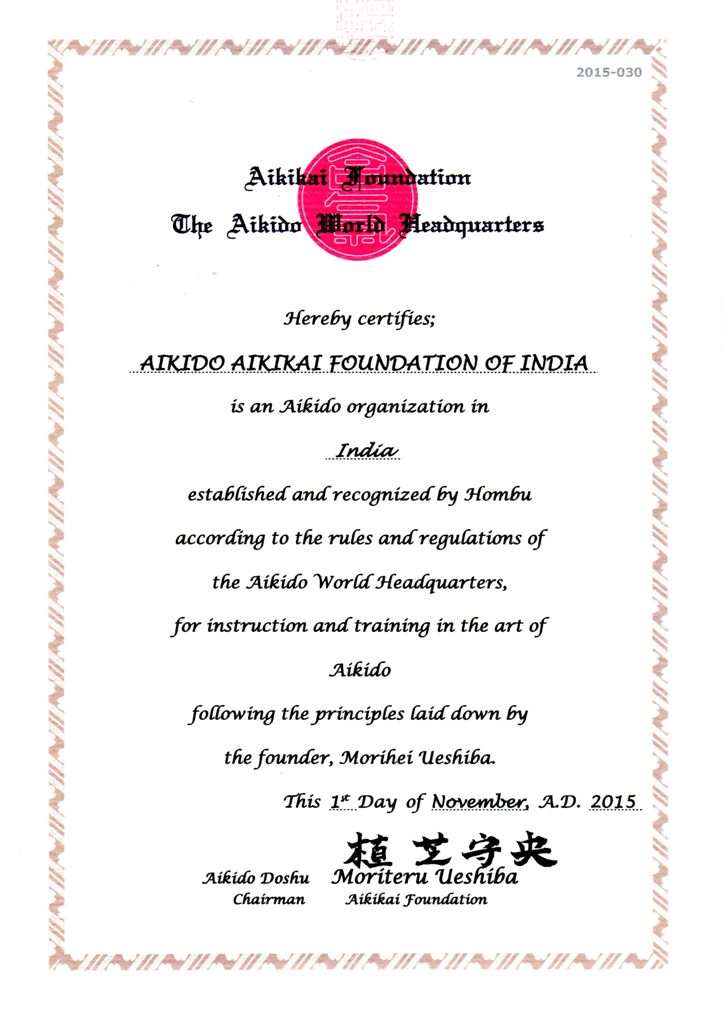 We thank you very much for your support and hope that you will continue to spread the teaching of OSensei.
Dojo Cho
Hits: 413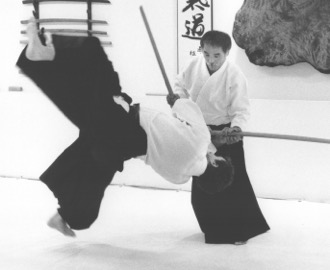 New Delhi Aikido Dojo is happy to announce that we are Organizing our next Exclusive Aikido Seminar from the 6th to the 8th of November, 2015.
A group of about ten senior Aikido practitioners from Capital Aikikai, USA, headed by Clyde Takeguchi Shihan will visit India from 4-16 November.Takeguchi sensei has gracefully agreed to conduct a seminar at New Delhi Aikido Dojo during this visit. The Seminar will be conducted by Shihan Clyde Takeguchi Sensei,7th Dan, and Shihan Bill Plank Sensei,6th Dan.
This is a unique opportunity to be a part of this great event by attending this seminar. Kindly make your time to attend this special seminar which can help you to purify your techniques.
On the last day we will be organizing a farewell Dinner for the visitors as well as for the local participants.
Schedule:
Friday, November 6:
Evening:
6:30 - 7:30 - Takeguchi Sensei
7:40 - 8:40 - Plank Sensei
Saturday, November 7:
Morning:
9:00 - 10:00 - Takeguchi Sensei
10:10 - 11:10 - Plank Sensei
11:20 - 12:30 Takeguchi Sensei
Evening:
6:30 - 7:30 - Plank Sensei
7:40 - 8:40 - Takeguchi Sensei
Sunday, November 8:
Morning:
9:00 - 10:00 - Plank Sensei
10:10 - 11:10 - Takeguchi Sensei
11:20 - 12:20 - Plank Sensei
12:30 - 1:30 - Takeguchi Sensei
A simple lunch will be provided by the dojo.
No evening class on Sunday
NB: Classes on 5th evening and 6th morning will be taken by Sarah Guroff and Paritos Kar respectively.
Farewell Dinner: 8 pm at NDMC Club
All those who are interested to participate may please contact Sensei Paritos Kar on +91 9899822332


Hits: 454